Background
We serve several hundreds of customers with a few targeted software solutions.
FastFinder.io is a typo-tolerant search-as-you-type engine for websites owners who want to server their users quickly. It responds in less than a second even with tens of thousands of webpages.
findmassleads helps solo entrepreneurs, startups and sales people generate thousands of good leads for their software, service or online business in minutes.
MessageQuiVend is a Saas that helps online entrepreneurs to get visitors attention with an automatic conversation (chat bot), plans from 19€/month.
PageLife is a Saas that adds "social proof" to any online store.
~100 000 000 displays, we serve dozens of customers, plans from 19€/month.
---
Manifesto
In business, I really believe we have to be a trustworthy and benevolent adviser for our clients for life.
Yes! For life.
This is how we see it: long term.
We do not work on urgent things. We work on important things.
No shiny word. No bling bling. No enterprise jargon.
You are a committed entrepreneur? With ambition and integrity?
We are committed to providing you with quality solutions. Solutions which can really help you generate more business sustainably.
Real Engagement!

Romain Carpentier, founder of findmassleads
I am an engineer by training (Supélec school in France) and creator of tools for online entrepreneurs.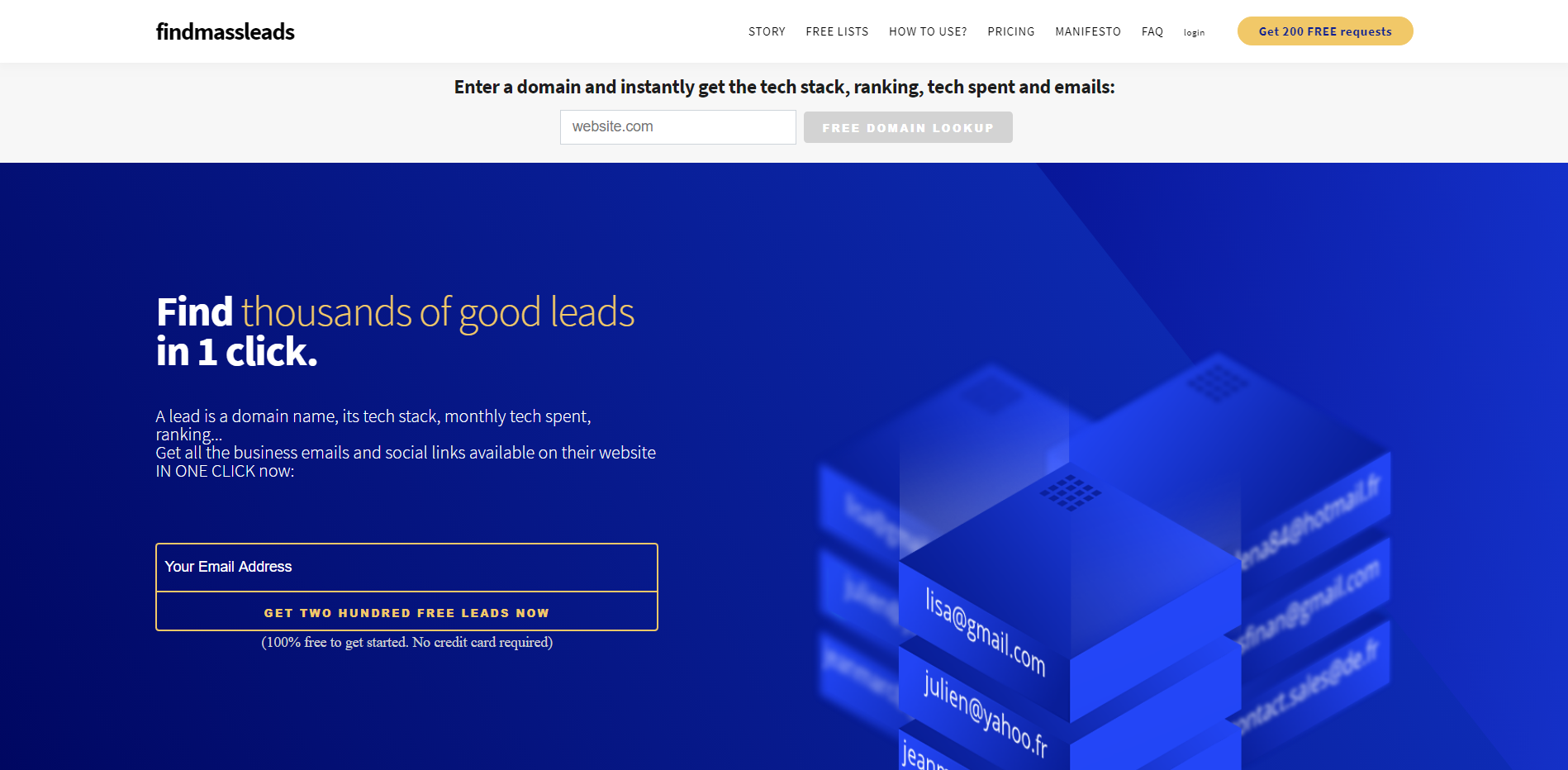 ---